From Bali To Rio De Janeiro: Cheapflights.com Presents When To Buy, When To Fly Advice For Dream Destinations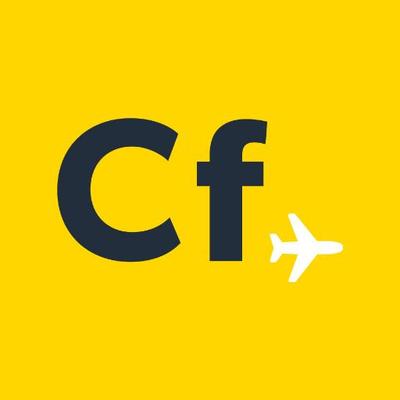 The world is a big, beautiful place with tons to explore, so it's no wonder travelers end up making lists of dream destinations, otherwise known as bucket lists. But a bucket list is no good without a plan to tackle it affordably. At
Cheapflights.com
, the leader in finding and publishing online travel deals, we know that travel inspiration works best when paired with practical information. So our experts rolled up their sleeves and dug up budget-stretching details and tips, including value windows for scoring flight deals, for the 15 destinations topping Americans' travel to-do list.
We started by surveying avid travelers to find out which experiences they would rank as trips of a lifetime, compiling a
de facto
national bucket list of travel goals. From the heights of Machu Picchu to the soaring views over the
Grand Canyon
, this is truly the ultimate list for a lifetime of travel. Then we crunched the data in these dream trips and pulled together
When to buy, when to fly: Tips for checking off the most popular bucket list destinations
.
Here are the details for turning
travel dreams into travel plans for the five most popular dream destinations:
Visit Machu Picchu - Make time to explore Machu Picchu, the ancient "Lost City of the Incas" that was built atop a mountain range 7,972 feet above sea level. Located in the Sacred Valley 312 miles from

Lima, Peru

, Machu Picchu is possibly the best example of Incan architecture. Only 2,500 visitors are allowed each day to visit this remote sacred sanctuary set atop grass terraces cut by nature along the mountain's slope, so planning ahead of time is key. Most visitors start the journey by flying from

Peru's

capital,

Lima

. After indulging in some of the best food in the world – at restaurants like Central and Maido, which topped the San Pellegrino World's 50 Best Restaurants 2017 – fly to the Andean city of Cusco to spend the night and start to acclimate to the higher altitude. Then, take a train followed by a bus to reach the UNESCO World Heritage site. Peak season is May through October, which coincides with winter and the dry season.
Where to fly into: It's generally cheaper to fly into

Lima

and then book a separate flight on to Cusco, which also gives you a chance to get acclimated and, if your schedule is flexible, affords the opportunity to time your travel to Machu Picchu for the best weather window. Check out flights on local airlines as they often offer better deals from

Lima

, even last minute, than you'd get by connecting Cusco on your ticket from the U.S.
When to fly: The last two weeks of August offer the lowest average airfare.
When to buy: Look for bargain buying windows in the last week of March and the last week of May.
Hit the beach in

Hawaii

- Located in the middle of the Pacific Ocean, each of

Hawaii's

six islands offers a unique beach experience. Whether you opt for

Honolulu

and Waikiki Beach in

Oahu

, the trendy beaches of Wailea,

Maui

, the untamed beaches of

Molokai

, the charmingly laid-back Lanai, the stunning black sand beaches of Hawaii Island, or the picturesque

Napali Coast

in

Kauai

, there's a beach to suit every budget. Try to time your visit for low season, which is mid-April to early June and September to mid-December.
Where to fly into: Choose your own adventure. But there are some great deals to be had for

Hilo

and Kona (both on the Big Island), as well as

Honolulu

.
When to fly:

Hilo

may be a particularly good option if you are looking to stretch your summer as some of the best fares of the year are for travel in October. For Kona, October is also promising. But for extra saving potential, travel in late April or early May. If a winter escape is on your mind, consider

Honolulu

. It's the gateway to all of

Hawaii

, so you'll have the most choice of flights, and average airfares from mid-January through early February are among the most affordable of the year. (It's also worth knowing that a number of airlines are upping their service to

Hawaii

in the coming months, which may bring extra low fares in 2018.).
When to buy: For

Hilo

, last-minute bookers rejoice as you may well be able to score October's low fares by booking in September. Score spring flights to Kona on the cheap by booking in November or December. Partial to

Honolulu

? Look to book as early as September to score a good winter fare but there might be some last-minute deals, especially for a getaway in early February.
See the northern lights in

Iceland

- It might take more than one trip to

Iceland

to chase the Northern Lights, which appear between September and April. Since the Northern Lights can only be seen at night, fill your days with adventures like exploring Thingvellir National Park or soaking in the Blue Lagoon. (Tip: when you arrive on an early morning flight, pre-book a bus ticket that includes entry to the nearby Blue Lagoon to soak away jet lag. The popular geothermal spring books up quickly as do its special floating massages). While it's possible to join organized Northern Lights tours that depart from

Reykjavik

, you might have better luck heading away from the capital. You'll see much more of the country by driving the 828-mile Highway No. 1, a ring road that connects some of the island's most popular attractions. Try to stay at least a handful of nights to up your odds of seeing the Northern Lights and check The Icelandic Met Service for the northern lights forecast. Numerous package deals and stopover programs via Icelandair also afford travelers the flexibility to make this a two-for-one adventure as you can include a stay in

Iceland

of up to seven days as part of a trip to another destination.
When to fly: Travel in the second half of January for great deals and the potential of catching the northern lights.
When to buy: Look to score those January flights in the last two weeks of August.
Take in the views at the

Grand Canyon

- While many folks drive or opt to do a helicopter fly-over (some helicopter companies even land in the bottom!) to see the

Grand Canyon

, one of the most interesting ways to get there is via the vintage Grand Canyon Railway. Follow in the tradition of folks like U.S. President Theodore Roosevelt and actor

Clark Gable

on this two hours and 15 minutes ride from

Williams, Ariz.

, to

Grand Canyon National Park

, arriving just steps from the Canyon's South Rim. One of the most thrilling (and affordable) ways to take your breath away at the

Grand Canyon

is to walk the Grand Canyon Skywalk, a horseshoe-shaped glass bridge that extends 70 feet past the canyon's edge in Grand Canyon West, an area of the canyon that is on the Hualapai Native American Reservation. The skywalk is a vertigo-inducing 4,000 feet above the canyon floor and is strong enough to support 71 million pounds.
Where to fly into: If you're heading to the Grand Canyon West (home of the dramatic Skywalk), consider flying into

Las Vegas

. If you prefer to visit the South Rim (and seeing some great sights on the way), fly into

Phoenix

instead.
When to fly: Looking at Vegas? You can beat the summer heat and find affordable flights by aiming to visit in late January or at the end of November or early December. Prefer to fly into

Phoenix

? Average airfares and temperatures are both optimal in late November/early December.
When to buy: For Vegas, look to book in late July or early August for flight deals in late January travel or in mid-September for travel in late November or early December. For

Phoenix

, book in mid-July for a visit right after

Thanksgiving

. If you miss that window, look to book in late August for an early December trip.
Eat your way through

Rome

- You don't have to walk far in

Rome

to find an excuse to stop and savor the flavors of

Italy

. From standing at corner coffee shops sipping espresso to indulging in refreshing gelato to sitting down to an opulent Michelin-starred dinner, there is no place quite like

Italy

. For seafood, head to the nautically themed La Rosetta near the Pantheon and, for Roman classics, head to Acquolina. For a splurge, head to the three Michelin starred La Pergola at Rome Cavalieri. There's an extensive wine cellar with 50,000-plus bottles of wine, a cigar lounge, a candlelit terrace with views of the Eternal City and some of the most sublime suppers around. No trip to

Rome

is complete without visiting a bar or two. Sip a Bellini, an Italian cocktail that is one-part white peach purée and three-parts Prosecco, at the Hassler Bar at the top of

Rome's

Spanish Steps. Aim for an Italian getaway April to mid-June when the weather is moderate as are the crowds.
When to fly: The best airfares, on average, are during the first week of May so get ready for springtime in

Italy

.
When to buy: Make sure to start looking for the above deals in late January.
On top of those choice spots, Americans also dream of experiences in:
Yellowstone National Park, Wyoming
;
Bali, Indonesia
; the
Caribbean
islands;
San Francisco, California
;
Rio de Janeiro, Brazil
;
New York City
,
New York
;
Paris, France
;
London, England
; the Pacific Coastal Highway in
California
; and
Bangkok, Thailand
. For more details on how to make these ultimate experiences a reality, see the "When to buy, when to fly: Tips for checking off the most popular bucket list destinations" at
www.cheapflights.com/news/visiting-travel-bucket-list-destinations
.
About Cheapflights.com, part of the Momondo Group
Founded in 1996, Cheapflights is a leading global flight comparison and deals publishing platform. It is now a market leader in the UK, U.S.,
Canada
,
South Africa
,
Australia
and
New Zealand
generating over
$3 billion
in global downstream revenue for its partners as it expands into numerous other territories. More than 120 million users visit its websites and apps each year, receiving more than two billion search results a month from across 900,000 routes. The 10 million strong opt-in subscribers to the Cheapflights newsletter receive the best deals from over 120 travel businesses – for whom it has driven more than
$65 million
in revenue this year. Together, the Cheapflights platforms generate enough bookings for its partners to fill a Boeing 747 every five minutes.
In 2011, Cheapflights became part of the privately owned online travel search and inspiration network, Momondo Group.
.
.